10 years ago we used our phones for just 1.5 hours per day, today this figure is well over 3 hours. What are we doing with all that extra time? Facebook, Instagram, Twitter, YouTube, Spotify and Netflix to name but a few. 
If you take just the last two examples, Spotify has over 100 million users worldwide and Netflix over 150 million – all of these paying for content each and every month. For this reason, it is very likely that you are paying for digital content from one or perhaps multiple providers. Digital content goes far beyond video and music too, to news, art and design.
But what if you want to buy digital content with your dagcoins? Or you're an artist who wants to share your work with more people, and get paid in the process?
That's exactly why we built Dagitally…
What is Dagitally?
Dagitally is a platform where can you buy and download digital content from your favourite musicians, writers and artists, and where artists can upload, share, and be paid fairly for their work.
The platform includes songs, audiobooks, designs, virtual services, and many other great digital products. Best of all? You can buy all these with your dags! It sounds great, right? But what else does it offer users and artists? Let's find out…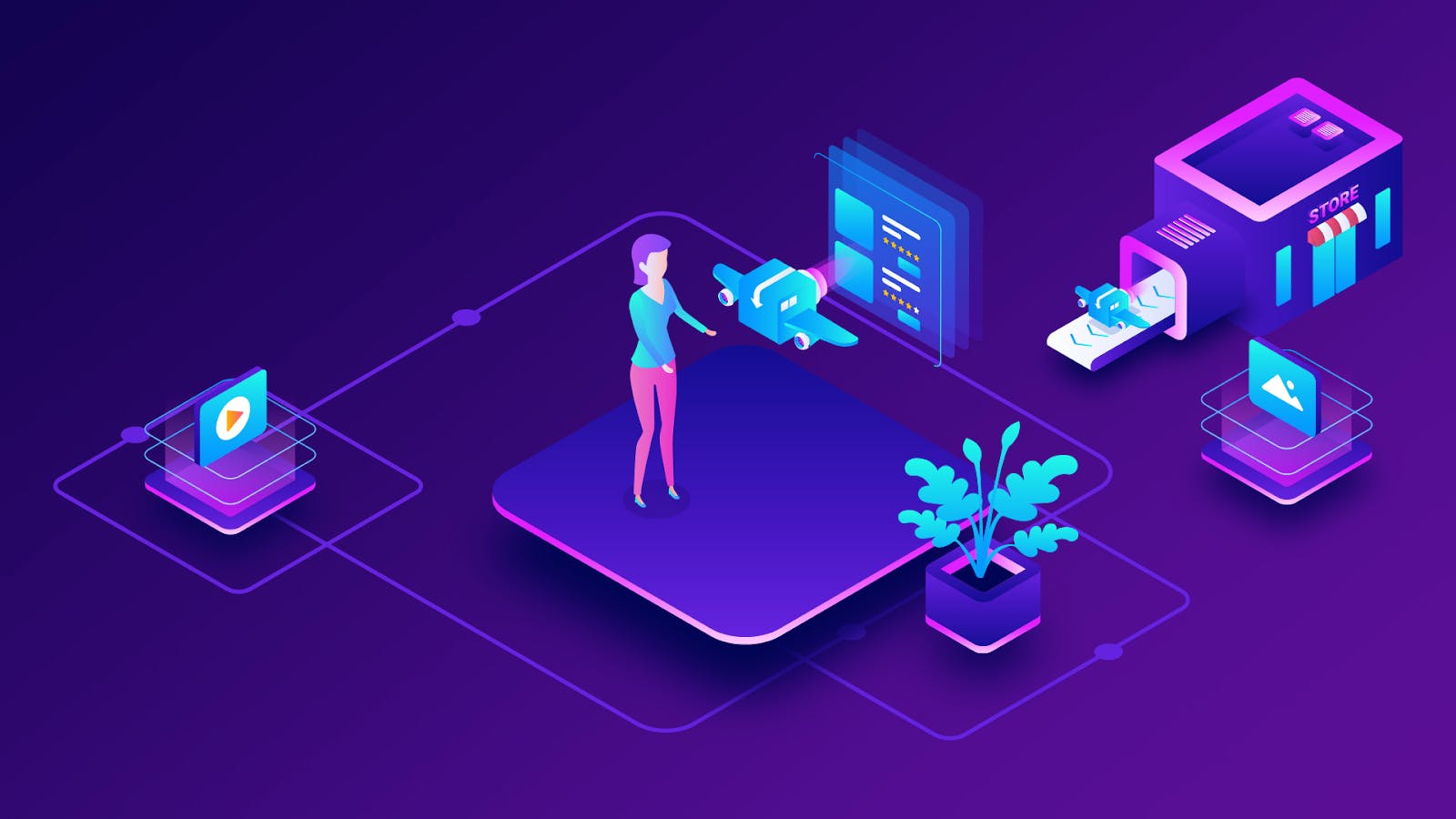 For Artists
For musicians, artists, writers and designers one of the biggest issues is getting paid fairly for your work, and, in some cases, even getting paid at all. One high profile example of this was Taylor Swift's dispute with Spotify. For some, she was seen as a moaning millionaire, but the reality was a much deeper issue for all artists on the platform. 
This is because Spotify pays less than 1 US Cent per play, and of that tiny sum, all or almost all of it goes to record labels. Even though she was unable to get the streaming platform to pay more per play this was seen as a big step in the right direction. This is because Swift's subsequent new record deal saw all artists on her label receive a fair share of this albeit small payment. 
But despite this, small artists on other labels continue to suffer most as they may get many hundreds of thousands or a few million plays and receive nothing or next to nothing in return. But, it isn't just an issue in the music industry, talk to any writer, designer, photographer and they will all tell you very similar stories. 
Another big issue artist's face is the high fees they have to pay after they have sold a product. Take the example of Upwork, where individuals can sell their artistic services to others – where the commission is 20%. Some may say that is not so much, but when you factor in the incredibly low fees paid for work (ca. $5 to write 1000 words – clearly many hours work) it just becomes untenable.
This is why all artists on the Dagitally platform will not have to pay any fees or commission to use the platform. Meaning more money in your pocket to do the work you love! 
And, it doesn't stop there! As artists and creators, you want to share your work with as many people as possible. So what would you say if you could share your work with the population of Iceland, instantly? Well, Dagcoin has more users than the whole of Iceland and that number is growing every day… 
Dagitally is your chance to share your work with a wider audience and receive the payment you deserve. 
For Dagcoin Users
For all those who currently use Dagcoin, and for those thinking about using it, one of the biggest questions is 'where can I spend my dags and what kind of things can I buy?' In recent months, the number of businesses accepting the coin has risen to well over 1,000.
In turn, a number of great new services have also been introduced and are on the horizon that give you even more possibilities and options to spend (and even earn) dagcoins such as Dagmarket, Dagcoin Games and the Dagcoin Card.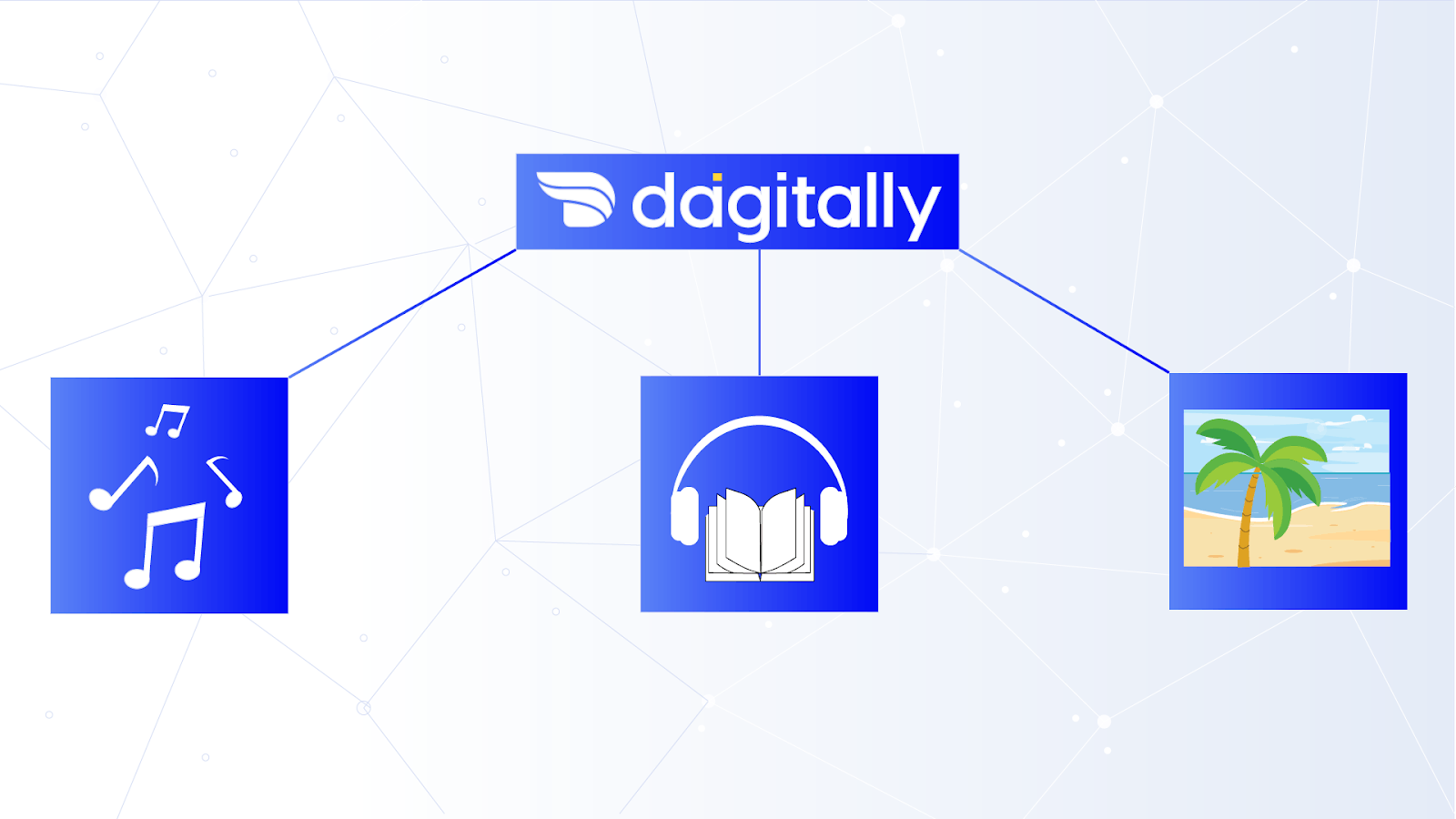 Today, we're introducing yet another new service — a service that will allow you to buy music from your favourite artists, audiobooks from your favourite writers and much, much more. This means that no longer will you need to buy these in fiat currencies from the likes of Amazon and Apple, or pay monthly subscriptions for these services. This is another big step forward in the journey of Dagcoin — to be a currency that people can use every day, and for anything. 
Maybe there are some creators already in our community who can't wait to share their work or perhaps you know someone artsy who would jump at the chance? It is up to all of us to spread the word about Dagitally as it truly is a win-win for everybody. Users get the chance to buy great digital content from the musicians, writers and artists they love. And creators get access to a big community who will pay them fairly for their work.
Conclusion
Most of you pay subscriptions each month to access digital content. That content could be music from sites like Spotify or Apple, videos from providers like Netflix and Amazon, or online news from sites like The Guardian or New York Times. However, to access these services you have to pay subscriptions with fiat currencies. 
With Dagitally you will be able to buy music from your favourite artists, audiobooks from your favourite authors and much more – all with your dags. And, it doesn't stop there. For artists, you will be paid fairly for your work because you won't have to pay any fees to upload your work or pay commission from sales. Giving you more money in your pocket to do what you love.
If you are a musician, writer, designer, or photographer, this is your chance to sell your work to a growing community of more than 400,000 people. And, for those of you who have artistic friends or family, a chance for them to take their career to the next level. 
Dagitally is a win-win for everyone, users will get great digital content they can buy with their dags and artists a fair price for their work.
Dagitally is live now, so hit the button below to join a growing community of buyers and sellers!