It is easy to start using dagcoins
Nearly 200,000 people are now using dagcoins to buy the things they need from more than 400 businesses around the world. But for those of you who are new to cryptocurrencies, or Dagcoin in particular, just how and where do you get dagcoins? How do you store them? And, finally, how do you use them to pay for goods or services?
With Dagcoin you can make a payment anywhere in the world within just 30 seconds. That doesn't just mean that you can send money to friends or relatives anywhere in the world, at any time, almost instantly, but that those crucial online purchases will be with you even quicker. And the benefits don't stop there, because there is no physical debit/credit card or cash, theft and fraud are much more difficult. Meaning that you can shop knowing that your hard earned money is always safe.
It is so much easier than you can imagine to start using dagcoins. And, just like hundreds of thousands of people before you. It will become second nature in no time at all. But just how do you buy dagcoins, and where do you store them? Let's find out…
How to buy and store dagcoins
Just like how you keep all your bank cards and cash in your wallet/purse. Cryptocurrencies need a safe place to be kept too. Therefore, the first thing you need to do before buying any dagcoins is to get somewhere safe to store them. Because Dagcoin is a digital currency they need to be stored in a secure online place. This place is called the DagWallet. It is a virtual wallet that you can use with your phone, tablet or PC. It can be downloaded for free and used on any machine that uses Mac OS, Android, Windows or Linux. In addition, iPhone users can use the webwallet to store and use their dags.
This means that whatever device you have and wherever you are, you can always use dags to buy things. You can use your phone at the supermarket, your tablet at a local café or your PC at home. The possibilities are endless. Wherever you are, your DagWallet is always with you.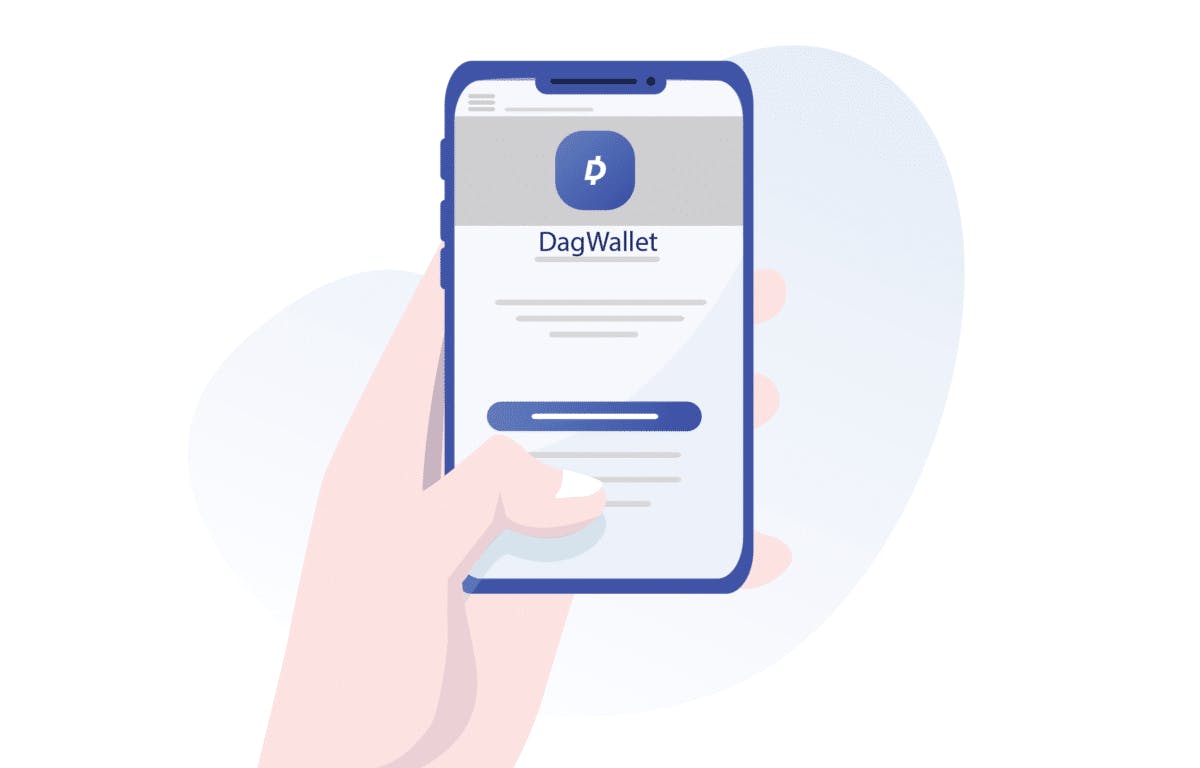 Now that you have your DagWallet the next thing you need is some dagcoins. You may have a friend, family member, customer or business associate that wants to send you dags or make a payment using them. If you are not that lucky, don't worry. Buying dagcoins couldn't be simpler. All you have to do is go to the SwipeX website, set up an account, then you can buy however many dagcoins you want. And the great thing is, you can buy them in whatever regular or cryptocurrency you normally use.
Merchant Finder
There are two big questions that hold back so many people from using cryptocurrencies: "I don't know where I can use them to buy things?" and "Will I be able to get all of the things I need?". That is why the merchant finder was created. This website does exactly what the name says.
On the merchant finder, you can search for businesses by city/area. Enabling you to find all the companies in your local area that accept Dagcoin. You can also search by category, there are over 20 categories such as Entertainment, Health & Beauty and Electronics & Photo that allow you to further refine your search. On top of this, you can also search using a keyword (for the item you really need).
This tool isn't just great for helping you to find the companies in your local area that accept Dagcoin or to find a shop that accepts them that have the product you need. It is great for businesses too. Accepting dagcoins makes your business visible to a growing community of 200,000 potential new customers and it doesn't stop there. Other businesses can see you too. Whether you are looking for new suppliers, distributors or want to expand into a new market. You have the potential to find partners who also accept Dagcoin. Want to learn even more about these opportunities, read our recent post about the benefits of becoming a Dagcoin merchant.
Time to buy
Now you have reached the fun part. It's time to use your dagcoins to buy the things you want or have been dreaming of for a really long time. Let's say you are a bit nervous about making your first Dagcoin purchase (it's understandable) and want to try something small to start. You find a local café that accepts Dagcoin and decide to pop by for a coffee and some cake. Just how does the process work?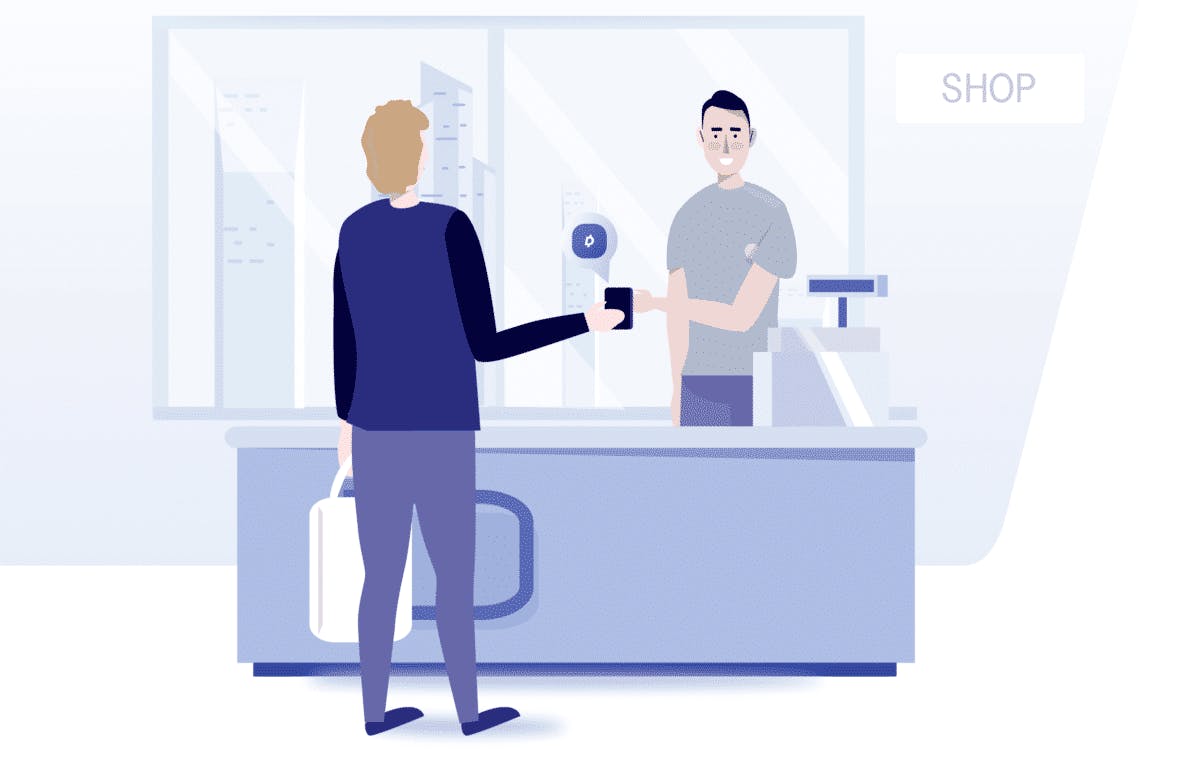 You will make your order for that mouth-watering looking cake and your favourite kind of coffee and ask to pay with Dagcoin. They will then create a QR code specific to your order. All you have to do then is open your DagWallet and scan the QR code. As soon as the scan is complete the money for your coffee and cake will have moved from your DagWallet to that of the café's. Simple right? And all of that happens just as quick if not quicker than using cash or a credit/debit card.
These days we buy so much online. And it tends to be our bigger purchases too. We really take our time to choose the right product with the best specifications and price for us. But how do you to buy something online with Dagcoin? It is just as simple as at the café. You proceed to the checkout with your desired item. Choose to pay with Dagcoin. The merchant's website will then create a QR code for you. Scan this using your DagWallet and the purchase is complete. 
For businesses these services are provided by a Dagpay, a system that allows you to accept Dagcoin payments online or at your business's physical location. 
Conclusion
Using dagcoins couldn't be easier. All you have to do is the following:
Download DagWallet (which is completely free)
Buy dagcoins from SwipeX or receive these from a friend, relative, customer or business partner.
Go to Merchant Finder to locate businesses in your local area or businesses that have the products you want.
Visit their shop/business in person or go to their online store. Proceed to the checkout with your desired product/products. Ask to pay with Dagcoin. Scan the QR code specifically made for your order using your DagWallet. And the purchase is done.
As soon as you are scanning the QR code, the purchase is complete in less than 30 seconds. Start reaping the benefits of using Dagcoin by joining the growing community of 200,000 users and 400 businesses, today.
Want to know more about the benefits of using Dagcoin? Get in touch…