Latest
EU Taking Steps Towards Crypto Regulation
Last month, the Economic and Monetary Affairs Committee of the European Parliament voted 31-4 in support of a revised draft of the Markets in Crypto Assets (MiCA) framework, with 23 abstentions. The framework generally encompasses cryptocurrency issuance and trading, and it promises to make it simpler for crypto businesses to develop throughout the EU's 27 member states by supporting a passport-type license that would be valid across borders. "Finally, the agreed text includes measures against market manipulation and to prevent money laundering, terrorist financing and other criminal activities(...)" Previously, the committee agreed to repeal a measure that intended to restrict the usage of cryptocurrencies that relied on the energy-intensive consensus method known as proof-of-work. The law may have effectively prohibited the use of the popular cryptocurrency Bitcoin (BTC) throughout the EU. Instead, the committee voted in favour of an alternative provision that would require the European Commission, to submit a legislative proposal by 2025 to include any crypto-asset mining activities that contribute significantly to climate change in the EU. Members of the European Parliament also mentioned that other sectors, such as video games, entertainment, as well as data centres, use energy resources that are not environmentally benign. They want the Commission to work on legislation that addresses these challenges in a variety of areas.
#Cryptonews

20 April, 2022
How Dagcoin Eliminates Tax Evasion and Fraud
Paying taxes It's fair to say that no-one really enjoys paying taxes. However, almost all of us pay our taxes dutifully because of the wider societal benefits, as well as for us as individuals. For those of you that pay your taxes, it is a bitter pill to swallow seeing billionaire owners of large corporations like Google and Amazon get away with paying almost no tax. It is made worse by poor government decisions. Like billions squandered on worthless projects or services that are promised, but never actually materialise. In some cases, fraud and embezzlement by politicians and their associates also see much of your hard-earned money lost forever. Is Cryptocurrency a solution to tax fraud? In total, it is believed that companies lose on average around 5% per year as a direct result of fraud. But just how could cryptocurrencies solve this problem? That is very simple: transparent transactions! For example, all tax money paid by large companies and rich individuals to the government will be clearly visible. Likewise, at the same time, government funds that are set aside to pay for certain services, such as education can be seen and tracked. For this reason, any under or overspending can be easily seen, along with who is receiving the payment and for what services. This makes it much harder for politicians to take some of this money for themselves or to provide preferential or overpaid contracts to friends, relatives or business associates. With cryptocurrencies such as Dagcoin, it is much harder or impossible to commit such crimes similar in nature to credit card fraud. Because no physical card or card details are provided. With a regular card, it can be swiped and cloned in a store or restaurant very easily, details can also be stolen from an online store database, or even provided to criminals directly, but unknowingly. With a cryptocurrency, you and you alone have access to your cryptocurrency wallet. Even if someone were to steal your phone, they would not have access without knowing your passwords. For businesses too, there would be a huge advantage of no fraudulent chargebacks. Chargebacks cost businesses around the world over $40 billion each year. A chargeback happens when a person pays for goods or services using their credit/debit card and then asks their bank to take this money back from the business. However, in the case of fraud, the client has likely already received the services or goods, or these goods are already on route. By the time a business is aware of the fraudulent chargeback, the client is often long gone with the money and the goods. As cryptocurrencies like Dagcoin do not have chargebacks, businesses can relax without the worry of chargeback fraud. Why Dagcoin is the most transparent currency Dagcoin was not just built to be a currency that could be used every day, by everybody, everywhere, it was also made to be the most transparent cryptocurrency. Currencies such as Bitcoin have hit serious legal problems in many countries around the world as a result of the anonymity of transactions, and their use to pay for illegal goods secretly in places such as the dark web. This has led to Bitcoin and other cryptocurrencies being banned in some countries around the world. It is these problems that have hindered their expansion into the mainstream, as the wider global population and governments simply do not trust them as they are not transparent enough. Unlike other cryptocurrencies, Dagcoin keeps a full transaction history, just like you have with your bank statement. This doesn't just mean that it can be used in the same way, to track income and expenditure or as a record when applying for a loan or mortgage. Knowing the senders, receivers and values of these transactions makes Dagcoin as transparent as a regular bank account, but with added security. Conclusion Large corporations and very wealthy individuals are getting away with paying very little or no tax. Governments and politicians are wasting and even embezzling public money for themselves. At the same time, benefit frauds are also costing the system billions. All these things mean that regular dutiful taxpayers like you and me are left to foot the bill by paying even higher taxes. However, cryptocurrencies such as Dagcoin offer a solution. That solution is transparency. 
#Dagblog

06 April, 2022
Crypto Markets Maintain Resilience Despite Impact of Ukraine Conflict
Despite the gigantic impact on the global financial market as a whole, cryptocurrency markets have remained somewhat stable despite the ongoing invasion of Ukraine by the Russian state.  According to David Duong, Coinbase's head of institutional research, the key performance drivers for the crypto markets became "more entangled" in February, as the escalation of geopolitical tensions created more uncertainty about the possible normalization path to be taken by the US Federal Reserve. De-risking in the months leading up to the incident, as well as the quick escalation of the Ukraine crisis, resulted in enormous liquidations, forcing crypto markets to find a bottom sooner than predicted. According to the report, this, together with the assumption that the beginnings of such large-scale conflicts tend to be purchasing opportunities, and the conviction that the war would be relatively short-lived, have all contributed to the resilience. Crypto markets have received a brief respite, but this was likely due to technical factors, with the report adding that "positioning has assisted crypto markets in retracing, but we believe they remain in an unstable equilibrium." The medium-term forecast for the exchange is that the larger market will need more time to settle before it can begin to perform, which might come around the end of the second quarter. Prior to the invasion, a faster recovery was anticipated, but investors will likely want more certainty about the date of peak inflation and the Fed's rate rise cycle before they are prepared to deploy additional capital.
#Cryptonews

23 March, 2022
Most popular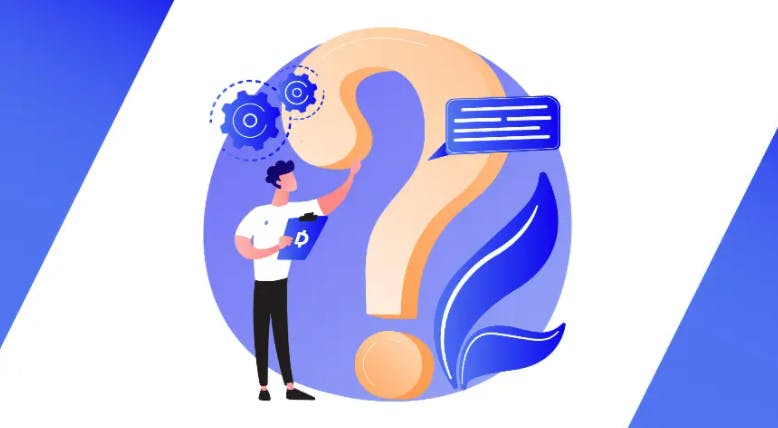 Your Burning Dagcoin Questions Answered
The truth is, a lot of what we do here in Dagcoin may be slightly unclear to some of you. Therefore, we've put together some of the most frequently asked questions about Dagcoin in one article in order to provide some clarity.
28 July, 2021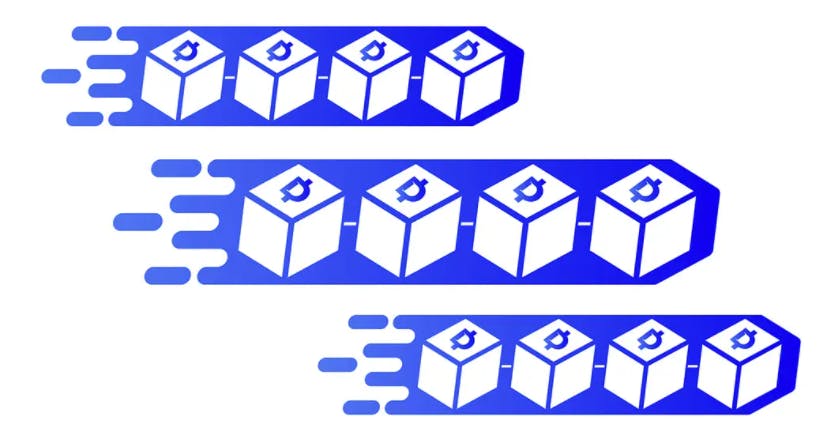 Dagcoin – Overcoming The Blockchain Speed Problems
Just over ten years ago. If you wanted to send money to someone on the other side of the world, you would have sent it via a traditional bank transfer. For those of you that made such transactions, you will remember all too well how they took five business days or more to be received. And to top it off, you were hit by a transaction fee of around 5%, which could become very costly if you were sending a lot of money.
07 April, 2021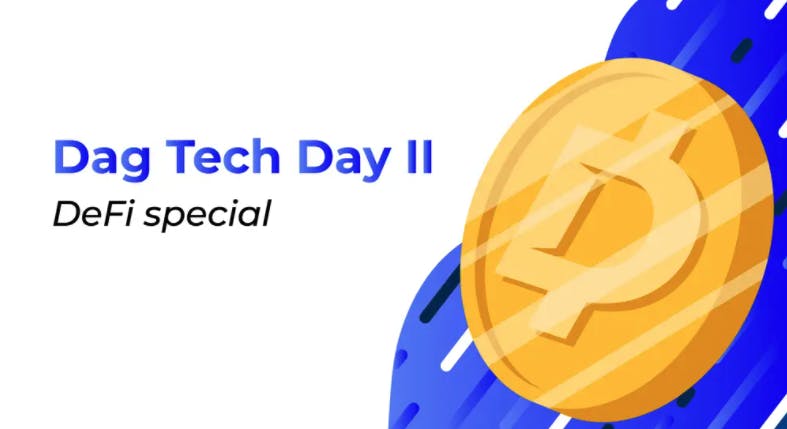 Dag Tech Day II: the things you need to know about DeFi
The second Dag Tech Day was a DeFi special, taking a closer look at the pros and cons of one of the fastest-growing sectors in the crypto industry: decentralised finance. Often referred to as the future of finance, DeFi is seen as a shift from traditional centralised financial systems to peer-to-peer finance enabled by decentralised technologies built on decentralised solutions. 
21 April, 2021
Categories:
#dagblog
#cryptonews
#all