Latest
Hackers Turn In $260m in Stolen Crypto Back to Platform
The hackers behind one of the largest crypto-heists ever carried out have returned over one-third of the stolen assets to the original platform, in an unprecedented move. On Twitter, Poly Network, the peer-to-peer trading platform at the centre of the incident, announced that the criminals had bizarrely returned $260m of the total amount procured back to the company, but that a whopping $353m in digital coins still has yet to see its way back into rightful hands. Poly Network, which allows the trading of various different blockchain-based digital currencies had threatened the hacking group with strict legal action if the sum in its totality was not sent back, however, many viewed this as an exercise in futility due to the black hat collective's relative anonymity, as well as the difficulty, if not impossibility, of tracing blockchain-based currency transfers to specific individuals. According to some sources, the vulnerability that the hackers took advantage of may have been based around Poly Network's digital contracts. Elliptic co-founder, Tom Robinson, chimed in on why the criminals may have decided to return these assets, claiming it was likely due to the extreme difficulty of converting the assets to fiat while maintaining anonymity. "Even if you can steal crypto assets, laundering them and cashing out is extremely difficult, due to the transparency of the blockchain and the broad use of blockchain analytics by financial institutions(...)"
#Cryptonews

06 October, 2021
How Dagmarket Escrow Deal Makes Transactions More Secure
Whether you're a buyer or seller, it's natural to be concerned with your money being safely transferred when it comes to online transactions. This is why we've introduced a brand new system to the Dagmarket platform — Escrow Deals. If you haven't hopped onto Dagmarket yet, think of it as your traditional online marketplace, but for any item you can imagine. That means physical electronics, clothing, software, artwork, or even a vehicle! However, as you may have figured out by now, Dagmarket differs from any other marketplace due to every transaction being carried out with dagcoins. If you've been sitting on your dagcoins for a while, and are itching to spend them, it's the ideal place to splurge! What on earth is 'escrow'? Just in case you haven't used an escrow system before, it essentially functions as an intermediary safe-box for your currency. Once a product has successfully been delivered to the satisfaction of both parties involved, the payment is released from escrow to the seller. Pretty simple! But how does this work on Dagmarket? If an Escrow Deal is initiated, upon payment, the dagcoins are securely held for a period that both parties agree on. After this is confirmed, the process continues completely as normal with the seller delivering the product. If the buyer is happy with the product and has received it as advertised, they're given the ability to release the dagcoins from escrow to the seller. If the escrow window passes with no confirmation from the buyer, the purchase will be assumed to be successful, and the coins will be released to the seller. If however, the buyer identifies an issue with the purchase before the escrow window is closed, they may open a dispute at which point the Dagmarket team comes to the rescue to resolve the issue. We're sure that our new Escrow Deal is going to give you peace of mind when using Dagmarket — it couldn't be easier, or safer. Happy shopping!
#Dagblog

22 September, 2021
Coinbase Generates $1.9B in Transaction Revenue
The largest crypto trading platform in the United States, Coinbase, has raked in almost 2 billion USD in Q2, shattering estimates. Previously, the platform was expected to turnover 1.57 billion in transaction revenue, however, following growth to 8.8 million monthly transacting users (MTUs), the exchange's earnings shot up dramatically. This upward momentum was also due in part to the fact that over 9,000 financial institutions are now utilising Coinbase for the purposes of creating their own crypto products. The exchange also named several of its new partners in the most recent report, including (but not limited to) PNC Bank, WisdomTree Investments, SpaceX, Elon Musk, and Tesla. However, it wasn't all good news, with July's MTUs seeing a small drop-off, and the platform warning that Q3 is projected to show further contraction. The report went on to state: "However, the crypto industry continues to evolve rapidly and we anticipate volatility in our industry will persist in the near term resulting in unpredictable quarterly financial results. We are no stranger to a fast pace of innovation and volatility, and we remain focused on long-term execution throughout crypto price cycles." As to be expected, in the wake of this, Coinbase shares immediately followed suit, and also shot up in the hours following the report's release, now sitting at around 7% above their reference price of $250, but still 30% down from their opening trade price. Considering the massive volatility that some larger cryptocurrencies have seen in the past few months, and the fear instilled in many newbie traders as result, what Q3 truly holds in store for the platform is anyone's guess
#Cryptonews

15 September, 2021
Most popular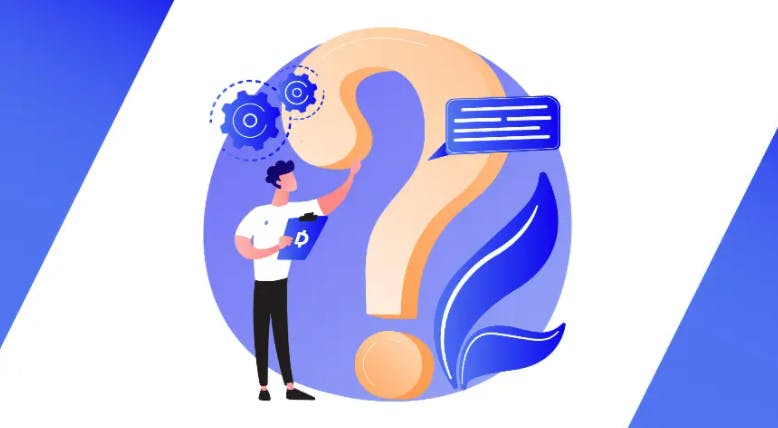 Your Burning Dagcoin Questions Answered
The truth is, a lot of what we do here in Dagcoin may be slightly unclear to some of you. Therefore, we've put together some of the most frequently asked questions about Dagcoin in one article in order to provide some clarity.
28 July, 2021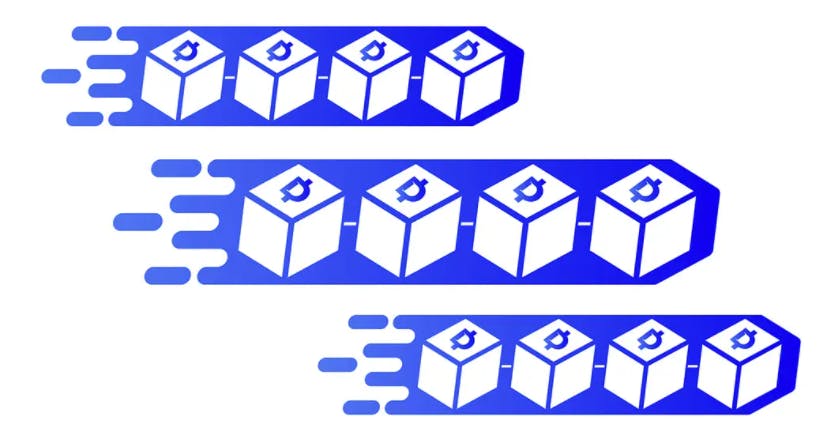 Dagcoin – Overcoming The Blockchain Speed Problems
Just over ten years ago. If you wanted to send money to someone on the other side of the world, you would have sent it via a traditional bank transfer. For those of you that made such transactions, you will remember all too well how they took five business days or more to be received. And to top it off, you were hit by a transaction fee of around 5%, which could become very costly if you were sending a lot of money.
07 April, 2021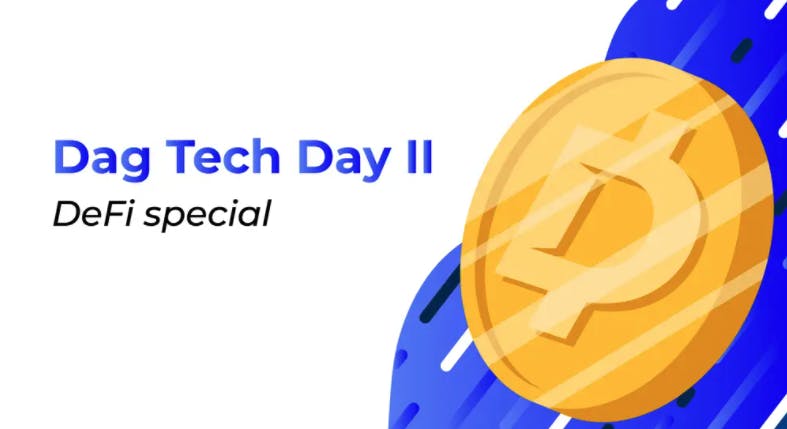 Dag Tech Day II: the things you need to know about DeFi
The second Dag Tech Day was a DeFi special, taking a closer look at the pros and cons of one of the fastest-growing sectors in the crypto industry: decentralised finance. Often referred to as the future of finance, DeFi is seen as a shift from traditional centralised financial systems to peer-to-peer finance enabled by decentralised technologies built on decentralised solutions. 
21 April, 2021
Categories:
#dagblog
#cryptonews
#all