Latest
What Makes Dagcoin Transparent?
In the crypto sphere, there are many people who see cryptocurrency as a place where they can hide their assets, avoid taxes and stay anonymous. At the same time, many of us lack trust in our governments because they have spent millions or even billions on expensive or needless projects. Even worse than that are the all too common news stories of politicians embezzling public money or taking bribes. What we all want is a system where criminals cannot avoid detection and where all public money can be checked to ensure it is being spent on what was promised and none is being lost unjustly. And more than that - give billions without access to a bank account, the ability to create a credit history for themselves. Dagcoin is a cryptocurrency that offers just this transparency — the transparency that builds trust between both users and governments. Let's find out how… Transparency for Governments It is fair to say that most of us do not trust our governments. Right?! And that lack of trust is absolutely understandable. Not only do they not fulfil their election promises, but they also squander millions or even billions on pointless projects or projects that never even see the light of day. But, even worse than that, it is believed that corrupt politicians steal over $1 trillion each year from the world's poorest countries. But it isn't just in the developing world where this occurs. It happens much closer to home too. Public funds are also not just stolen by the politicians directly, but by the owners, family and friends of companies who receive this money. One example of this was when a local government gave Northampton Town Football Club a £10 million loan to expand their stadium. And then, the vast majority of this money mysteriously vanished, and the improvement works promised for the stadium, although started, were never completed. It was believed that the owner of the club transferred this sum to various subsidiary companies owned by himself and family members in exchange for bogus services. Eventually, the owner of the club was ordered to pay the local government £2.1 million as a result of this theft. Despite that, many millions are still believed to have been lost for good, despite the efforts of the police and banks to track down this money. But just how could Dagcoin prevent this from happening? And ensure that money promised for individuals and projects goes where it is intended and is not lost unjustly or illegally? Full transparency of transactions is possible with Dagcoin using the Chain Explorer. This means that it is possible to see if your local government has spent the $10 million they promised on the local roads project or $10,000 on the books they promised for your children's school. Of course, we don't need to see exactly what a certain government department is doing with their money, but having access to this information ensures that public funds and those companies that receive them have an extra incentive to use them for the decided projects and services. Because if they don't or money goes missing, there is a traceable sequence of transactions that can be followed by aware individuals, a chosen independent authority or the police. Transparency for You Although there are many who see cryptocurrencies as a way to avoid taxes. The vast majority of us pay them diligently because we know that without them we would not have doctors when we are sick, school places for our children or police to keep our streets safe. Because of the Chain Explorer, we are all, as individuals - and businesses - able to keep a full history of transactions - just like with your bank statement. This may not seem like a big thing for those of you with a bank account. But for the 2.5 billion people worldwide without a bank account, this creates a world of possibilities. For these people opening a bank account is not possible usually because they earn too little to open an account ($1-2 a day or less). For the banks, these people cost them more than they can earn from their deposits. This means that these people are restricted to cash and have no means of creating a credit history to borrow. By using Dagcoin, to receive a salary, buy food, pay bills, etc., these people can create a credit history. This can be used to show not just their income and expenditure, but also what they can afford to pay back a bank or other lender. The minute you can borrow, you can invest, whether that is in new equipment or stock for your business, your or your children's education, etc., the possibilities and opportunities are only limited by your imagination. In Conclusion... Imagine a world where you can use crypto not just to receive your wages, pay for bills and buy goods. But one where you can also build a credit history and borrow money? It sounds amazing, right? Now imagine that your government uses this currency too and it is possible to see their transaction history. The police can also find criminals much more easily, gone are the days of criminals thinking they can use crypto to hide money. We all want a future where our governments are more transparent and open with us because we feel they have this information about us already. Dagcoin doesn't just provide solutions to the usability of crypto and transparency for governments and individuals. But, it gives the poorest people in the world without bank accounts the chance to build a credit history, and potentially borrow money to grow as individuals.
#Dagblog

17 November, 2021
El Salvador's President Claims Crypto Wallets Used by Half a Million Citizens
According to a statement given by El Salvador's President Nayib Bukele, over 500,000 El Salvador citizens are now using cryptocurrency wallets for day to day use. In order to achieve this, the Salvadoran government developed a government-issued cryptocurrency wallet known as 'Chivo'. This rollout wasn't devoid of hiccups, however, as many experienced technical issues at launch — a problem the President now states is "95% corrected." This wide scale adoption of crypto wallets follows the approval of Bitcoin as legal tender within the nation, alongside the previously accepted US dollar. This has meant that any vendor or business must, by law, accept Bitcoin at the point of sale unless sufficient technology to carry out these transactions is unavailable to sellers. This proposal was voted in with a majority of 62 out of 84 parliamentarians in favour of the move. "It will bring financial inclusion, investment, tourism, innovation and economic development for our country," President Bukele tweeted before the official vote in early June this year. However, this move has had its share of critics, with many outlining the extreme volatility of Bitcoin being a prime issue when moving to utilise it as a state-approved tender. President Bukele maintains that this change will open up financial services to the staggering 70% of Salvadorans who lack access to traditional banking systems. With a population of just 6.5 million, the adoption rate over a single quarter indicates that this may indeed be a step in the right direction for those from lower economic backgrounds.
#Cryptonews

11 November, 2021
Why Cryptocurrency Access Matters
Many of us use cash, debit cards, and credit cards for everyday transactions. You may be wondering what could cryptocurrency really offer me that these options cannot? Maybe you or someone you know has been a victim of identity theft? Maybe you are fed up with how long bank transfers take to arrive or the high fees? Cryptocurrencies offer solutions to these and many other issues. But what about if you don't have a bank account, debit card or credit card. This is much more common than you can imagine. In fact, over 2.5 billion people around the world do not have access to a bank account or simple banking services and are restricted to using only cash. For these people, cryptocurrencies provide their first step into banking and a world of possibilities that they have never had access to before, and it's incredible! Let's find out how using cryptocurrencies could improve your life… Benefits in the Developed World The biggest benefit for most people with cryptocurrencies compared to regular currencies is speed. It doesn't matter where you are in the world, what the time of day it is, or the day of the week. A transfer will always take just seconds or minutes (depending on the currency and technology it is built on). For example, a Bitcoin transaction on average can take more than 10-20 minutes, while a Dagcoin transaction takes just 10-30 seconds. If you use a regular bank account to transfer money to another person who uses the same bank, in the same country, it will take minutes. But when you start to send this to someone using another bank or internationally, this timeframe becomes hours and days respectively. Not only do cryptocurrencies bring added speed, they also bring lower fees. Regular banks tend to charge you between 0.5% and 5% to transfer money to another account, along with a one-time transaction fee. With cryptocurrencies, these charges vary between 0.1% and 1% and with no added fees. These speed improvements and lower costs do not just make a big impact on us as individuals when sending money, but also on businesses. Imagine going from paying 5% in fees when buying your stock, to paying just 0.1%. This could be the difference between a profit and a loss, giving workers a raise, or even lowering the price of products for consumers. A little difference really goes a long way! Benefits in the Developing World For those living in the developing world access to regular banking is incredibly difficult. If people can get over the geographical barriers that may prevent them from getting to their nearest bank. They are often met with rejection. But why would a bank reject someone? Simply, the poorest 2.5 billion people on the planet are not seen as profitable customers. When their earnings are in the region of 1-2 dollars a day and their transfers are in the cents, banks are losing money from these people as the cost of providing services to them is more than the money they can earn from the accounts. Cryptocurrencies do not have any such restrictions. All you need is a smartphone and an internet connection - and you are good to go. Imagine finally having a safe and secure place to store your money. You no longer have to hide your savings in cash at home or worry about theft. Saving cash is also not a good idea as cash depreciates in value over time. Cryptocurrencies offer not just a safe place to store money, but a great investment to earn more. Only being able to use cash is also very limiting because it means you can only buy or sell products or services in your local area. Using cryptocurrencies changes everything. Suddenly you have access to anything, anywhere in the world. And it is not just what you can buy, it is what you can sell. Imagine being a maker of ceramic pots who only sell these for cash at the local market. Accepting cryptocurrencies gives people the chance to sell their products nationally and internationally online, expanding their business and improving their lives. The Dagcoin Solution Dagcoin has been made to be used and not traded like other cryptocurrencies. This is why it is not available on any trading platform. This focus on usability means that it is one of the fastest cryptocurrencies around, with transactions taking just 10 seconds. It is also one of the cheapest too. Blockchain currencies like Bitcoin ask users to confirm each-others transactions. For confirming these transactions users are rewarded with a small amount of the currency in return. This process is commonly known as mining. Dagcoin is based on Dagchain technology which does not require mining and is therefore much cheaper. Not only has Dagcoin been made to be both faster and cheaper, it has also been made to be used. As well as creating the coin, the developers of the currency have also created a free suite of software that makes it easy for businesses to start accepting Dagcoin payments, whether that is online, in a shop or via invoice. And it doesn't stop there. All businesses who accept Dagcoin have the chance to be on the Dagcoin merchant portal, where all users (currently over 600,000 people) of the currency have a chance to find them and buy their products. The last and probably best possibility for those in the developing world is a transaction history. This is just like a bank statement. Having a record of incomings and outgoings finally gives people a chance to apply for credit, something impossible when all you use is cash. In conclusion... Cryptocurrencies offer people all around the world access to a faster, cheaper and simpler form of money. Current banking services are slow and expensive. In today's world, no individual or business wants to wait up to 5 business days to receive an international transfer or pay 5% or more in fees. Cryptocurrencies cut this waiting time to seconds or minutes at most and, on top of that, for just a fraction of the cost – less than 1%. The cost of current banking services makes it impossible for the poorest 2.5 billion people in the world to open a bank account, as they are not seen as profitable. Cryptocurrencies do not have the same aim to make a profit. For this reason, anyone with a smartphone and internet access can use them. Cryptocurrencies provide these people with a safe place to store their money and the opportunity to buy and sell goods internationally. Something that is just not possible when all you have is cash.
#Dagblog

20 October, 2021
Most popular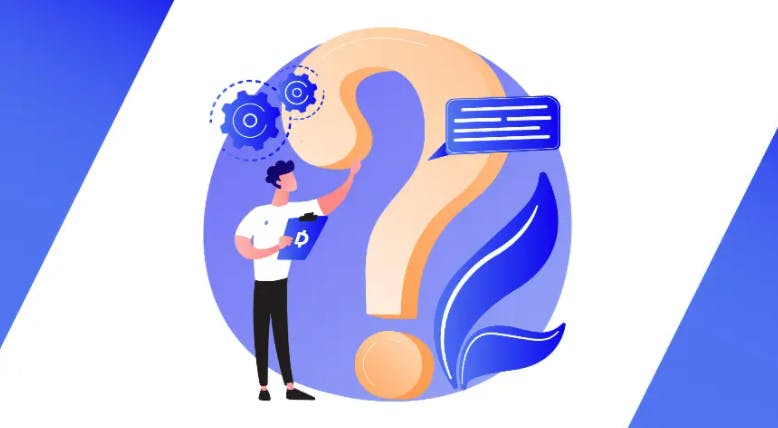 Your Burning Dagcoin Questions Answered
The truth is, a lot of what we do here in Dagcoin may be slightly unclear to some of you. Therefore, we've put together some of the most frequently asked questions about Dagcoin in one article in order to provide some clarity.
28 July, 2021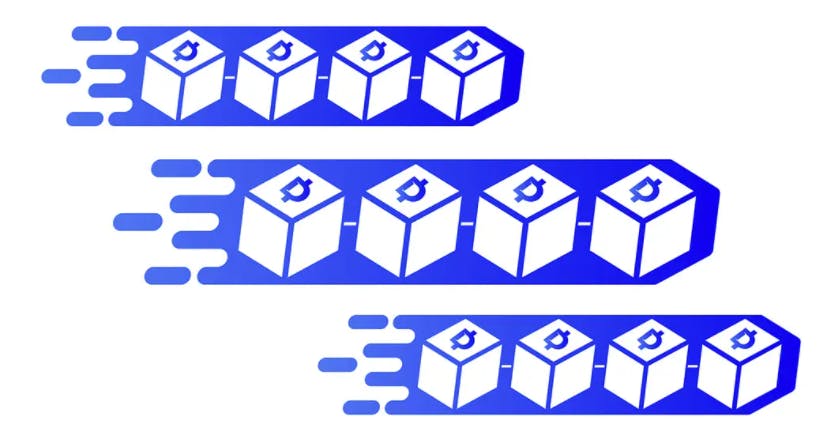 Dagcoin – Overcoming The Blockchain Speed Problems
Just over ten years ago. If you wanted to send money to someone on the other side of the world, you would have sent it via a traditional bank transfer. For those of you that made such transactions, you will remember all too well how they took five business days or more to be received. And to top it off, you were hit by a transaction fee of around 5%, which could become very costly if you were sending a lot of money.
07 April, 2021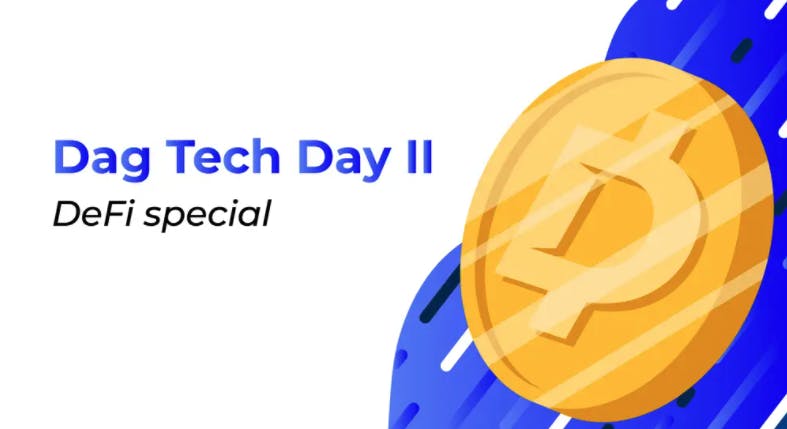 Dag Tech Day II: the things you need to know about DeFi
The second Dag Tech Day was a DeFi special, taking a closer look at the pros and cons of one of the fastest-growing sectors in the crypto industry: decentralised finance. Often referred to as the future of finance, DeFi is seen as a shift from traditional centralised financial systems to peer-to-peer finance enabled by decentralised technologies built on decentralised solutions. 
21 April, 2021
Categories:
#dagblog
#cryptonews
#all