Latest
Put Some Extra Funds Away with Dagmarket Jobs
The pandemic has had an astronomical impact on the way we conduct our professional lives. Whether it be navigating how to subsist through remote work, or losing jobs entirely, the impact has been huge and demanded adaptation.  With people less able to socialise or move around, many businesses – especially in the hospitality and tourism sectors – have closed, and countless others have gone bankrupt. This led to untold millions of people around the world being made unemployed, with some still in that position. That's why we created… Dagmarket Jobs In order to help people who have been made unemployed because of the virus, as well as those on reduced hours and salaries - we developed Dagmarket Jobs. Very simply, it connects those who need something done with people who are willing to do the work, with all jobs completed on the platform paid for with dagcoins. Dagmarket Jobs is perfect for individuals who are looking for someone to help them complete a small project or a simple task. Whatever task you need completing, the platform is a great way to connect with job seekers around the world and find the most suitable person for the task.  Last year, more than 30 million people lost their livelihoods in the United States alone. This is a level of unemployment that has not been seen since the great depression in the 1930s. And, the US is not alone. Hundreds of countries around the world are also reporting record unemployment figures, despite unprecedented stimulus packages designed to keep people in the working world. For those of you that are looking for a job right now, or are looking for extra money to cover your reduced wages, it might seem like an impossible task.  Dagmarket Jobs is a great way for you to find work and earn more dags at this difficult time. This could be the time that you gain a new passion or skill, or obtain the work experience you need to take your career to the next level. Because you choose when and where you work, you have complete control.  Are you looking for a helping hand? Try Dagmarket Jobs!
#Dagblog

15 December, 2021
Bank of Russia Directs Domestic Banks to Block Crypto-related Transactions
Last month, the Russian Central Bank issued a recommendation to all private domestic banks to block or restrict all customer transactions related to the purchase of cryptocurrencies. This directive also included a list of identifiers of "shadow economy" transactions for banks to utilise in order to more effectively stamp out crypto purchases, whilst still allowing customers to engage in 'legitimate' business transactions. In an official press release, the Bank of Russia stated: "The Bank of Russia assumes that transfers to illegal structures are associated with high risks of losing money and involving citizens in fraudulent schemes. The regulator recommends that credit institutions promptly identify suspicious cards and wallets and apply anti-legal measures against such instruments. Banks should also provide the necessary protection for P2P services so that they cannot be used to conduct suspicious transactions."* *this quote is machine-translated This walling off of digital currency trading for citizens is a stark contrast to the widespread acceptance and embracement of cryptocurrencies throughout the world over the past year, with more and more countries developing legislation in order to bring DeFi in line with national financial regulations. This perceived resistance to cryptocurrencies aligns with previously enacted regulations by the Bank of Russia, including outright bans on the acceptance of crypto as payment. Despite this, private bodies, as well as citizens, have shown pushback, with Russia's largest private bank, Sberbank, launching its own stablecoin, and crypto mining remaining rampant throughout the nation.
#Cryptonews

01 December, 2021
Cryptocurrency Types Made Easy
After effortlessly moving beyond the musings of finance experts and investors, and breaching popular culture, it's become clear — Cryptocurrency is here to stay. In case you feel a little left behind, here's a crash course on Crypto's turbulent journey, impact, and the different types you're likely to hear about. Where did it all begin? Although Crypto as a whole is still in its late adolescence, it was as far back as 1998 when 'b-money' emerged — an electronic finance system that offered full anonymity, and laid the groundwork for what we all know as cryptocurrency today. Following the global financial crises of the 00s, trust in banks and the stock market was at a record low. The public required an alternative financial system, and in 2009 Bitcoin answered the call. While initially considered to be just for tech nerds and shady black market transactions, Bitcoin and many others have since broken through into the mainstream as a viable alternative to common currencies.  So what's the blockchain? Freeing itself of restrictive rules and fees levied by traditional banks, Bitcoin owes much of its success to the technology it utilises – the blockchain. Blockchain removes the figurative middleman and puts the control of all transactions in the hands of its users. Beyond this, all transactions are fully encrypted, ensuring complete privacy and security, and locking out any methods of gaming the system. It's not just Bitcoin, though. There's a good chance you've heard of Ethereum, Ripple, Litecoin, Monero et al. With over 5,000 cryptocurrencies part of an ever-growing list, the majority use the blockchain. DAG-chain cryptocurrencies Despite efforts to improve on it, few effective moves have been made to introduce an improved version of blockchain technology. Fortunately, there's DAG-chain — the technology utilised by Dagcoin. While the blockchain system is vast, its initial speed and low cost have been stifled by the ever-increasing number of logged transactions. DAG-chain, however, does the opposite – as the amount of users increases so does the speed and cost of transactions.  The system is evolving, as should you. 
#Dagblog

01 December, 2021
Most popular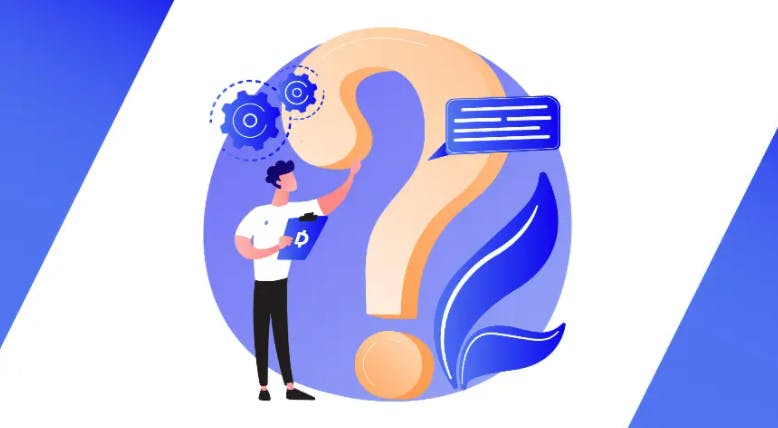 Your Burning Dagcoin Questions Answered
The truth is, a lot of what we do here in Dagcoin may be slightly unclear to some of you. Therefore, we've put together some of the most frequently asked questions about Dagcoin in one article in order to provide some clarity.
28 July, 2021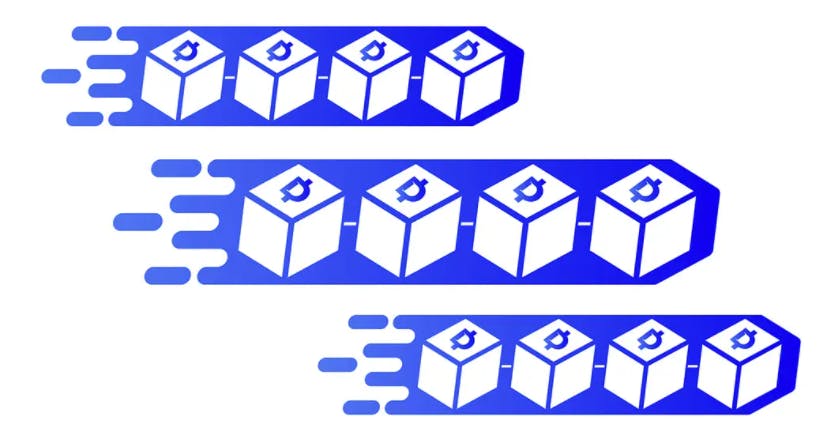 Dagcoin – Overcoming The Blockchain Speed Problems
Just over ten years ago. If you wanted to send money to someone on the other side of the world, you would have sent it via a traditional bank transfer. For those of you that made such transactions, you will remember all too well how they took five business days or more to be received. And to top it off, you were hit by a transaction fee of around 5%, which could become very costly if you were sending a lot of money.
07 April, 2021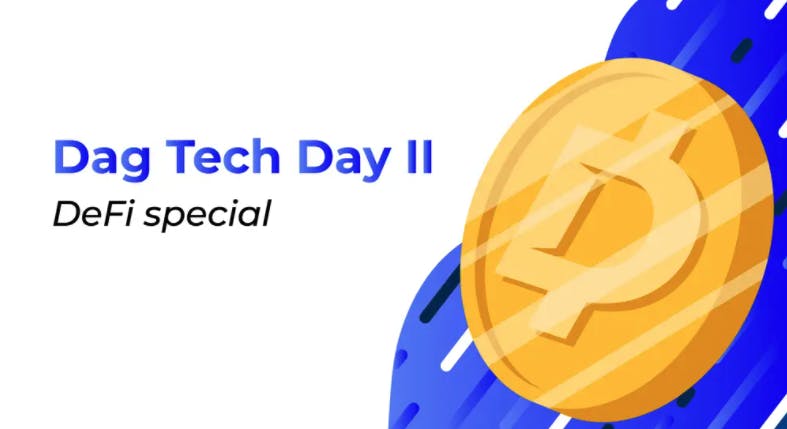 Dag Tech Day II: the things you need to know about DeFi
The second Dag Tech Day was a DeFi special, taking a closer look at the pros and cons of one of the fastest-growing sectors in the crypto industry: decentralised finance. Often referred to as the future of finance, DeFi is seen as a shift from traditional centralised financial systems to peer-to-peer finance enabled by decentralised technologies built on decentralised solutions. 
21 April, 2021
Categories:
#dagblog
#cryptonews
#all