Latest
What's the Difference Between Dagcoin & Ethereum?
Many people assume that the different cryptocurrencies and the technology they're backed by are all more or less the same, but this is far from the truth. In this article, we will look at the key differences between Ethereum and Dagchain, along with their pros and cons. What Is Ethereum? Ethereum was created in 2015. Like Bitcoin, Ethereum is based on blockchain technology. However, Ethereum uses this technology for different purposes. Bitcoin uses blockchain technology to facilitate person-to-person payments and to keep track of the ownership of its currency. As mentioned, Ethereum does host a cryptocurrency called Ether, but it is probably best known for hosting smart contracts. Smart contracts rely on blockchain technology to enforce agreement terms. For example, a smart contract could be set up to automatically transfer currency to one party once another party has received a specified good or service. Problems with Ethereum Like any computing network, Ethereum is potentially vulnerable to attacks. And, because of the anonymous nature of blockchain technology, Ethereum is also vulnerable to misuse by bad actors. The technology has been allegedly abused repeatedly in order to create Ponzi schemes. In 2018 a dapp called 333 Eth – one of the most popular dapps at the time – was accused of being a Ponzi scheme. It promised its users a lifelong return on their investment and took an 11% cut from its investors, which it said would be used for marketing. 333 Eth isn't the only dapp to be accused of running a Ponzi scheme on the Ethereum network. PoWH3D, Fomo 3D, and FOMO Short were also described as Ponzi schemes loosely masquerading as games. What Is Dagcoin? Dagcoin is substantially different from Ether, Bitcoin, and other cryptocurrencies. We launched it with the goal of creating a decentralized cryptocurrency for use in developing countries. The idea was to help remedy the problems caused by falling currency power and take back power from big banks. We acknowledged that the public had come to see cryptocurrency as a dangerous get-rich-quick scheme. That's why we launched Dagcoin; its aim is not to act as a commodity for trading but to serve as an actual currency. Its value is protected from speculative fluctuations because it is based solely on the size of the DAG-chain network. How Is DAG-chain Different from Ethereum? DAG-chain attempts to address some of the problems that have come up with blockchain technology: Lack of scalability High cost of proof of work The need for miners DAG-chain was created to be faster, more easily scalable, and more egalitarian than blockchain technology. A blockchain is a series of "blocks" of data that are formed by bundling together many transactions. Those blocks are then joined together into a "chain." In a DAG-chain, each separate transaction forms its own block. The blocks are linked to multiple previous transactions to form what's known as a directed acyclic graph, or DAG. DAG-chain technology does not have a need for miners tasked with confirming transactions. Instead, DAG-chain makes each new network member responsible for confirming at least one previous transaction. This means that DAG-chain lacks the kind of two-tier systems found in many cryptocurrencies, which generally privilege certain groups (usually miners). It also means that there's an incentive to keep the DAG-chain operating quickly since each new user needs to confirm a previous transaction in order to add their own transaction. The Takeaway DAG-chain and Ethereum differ significantly in their uses and purposes. Ethereum is very useful for creating smart contracts and running corporate bureaucracy. DAG-chain, on the other hand, is intended to host a normal currency, Dagcoin, which is intended for everyday use. It differs from Ethereum in its use of Dagchain technology and its compliance with government regulations. Because of the system's speed, it is also scalable and unlimited in scope.
#Dagblog

27 July, 2022
Reaction to US May CPI Summary wiped more than $200 billion off Crypto Market
On Thursday the 10th of June 2022, The US Bureau of labor and statistics released the Consumer Price Index (CPI) Summary that revealed that inflation in the US was 8.6% in the month of May 2022. In the simplest terms this means that the US dollar can buy 8.6% less than it did before. The announcement sent panic into the market almost immediately. The stock market started a downward spiral and subsequently the crypto market followed suit. Over the weekend of the 11th-12th of June over $200 billion was wiped off the crypto market. The downward spiral continued into the next week until Wednesday the 15th of June when the US Federal Reserve made their announcement of a 0.75 percentage point rate hike to curb inflation. The market reacted negatively for a brief moment then recovered slightly.  Though the crypto market had been on a 12 week downward spiral by the time the CPI summary was announced, the mass dump of assets put added pressure on several exchanges. Some exchanges announced layoffs while others even stopped withdrawals. Binance froze Bitcoin withdrawals due to a stuck-in-chain transaction and Celsius, a crypto lending platform, faced a liquidity crunch so severe that they halted all withdrawals on the evening of Sunday the 12th of June. Celsius posted a memo on Medium:  "Due to extreme market conditions, today we are announcing that Celsius is pausing all withdrawals, Swap, and transfers between accounts. We are taking this action today to put Celsius in a better position to honor, over time, its withdrawal obligations…" Celsius was particularly affected because their DeFi business had been affected by the collapse of Terra and Luna. Over and above that they are  heavily reliant on staked Ethereum investments.  The price of Ethereum was already unstable and the market drop exacerbated an already present problem, and forced them to halt withdrawals.  To put the crypto crash into perspective, the closing price of Bitcoin on the 10th of June was around $29,200. By the 15th of June Bitcoin had lost about 30% of its value with the price fluctuating between $20,200 and $22,100, around 70% less than its all time high of over $68 900. The price of Ethereum on the 10th of June was $1,788. By the 15th of June it had lost about 40% of its value with prices fluctuating between $1,017 and $1,190, around 80% less than its all time high of over $4 800. Bitcoin and Ethereum accounted for a large percentage of market losses, but a plethora of other coins followed suit. The market value fell below $1 trillion for the first time in over a year.  No one factor can be blamed for the crash but the CPI report was definitely a trigger that activated an avalanche in what was already an unstable market. When the American markets panicked, the rest of the world caught on too and the market as a whole suffered a severe crash.
#Cryptonews

13 July, 2022
What is Verify Once and How Does It Work?
Fraud is a huge problem today. Each year, millions of people worldwide are thought to be a victim of identity theft each and every year, in addition to insurmountable amounts of profits lost by businesses for similar reasons. It is why many governments around the world have introduced various Know Your Customer (KYC) and Anti Money Laundering (AML) laws to counteract this. It is extremely likely that you have had to verify your identity - by providing a copy of your driving licence, passport or identity card – when applying for services or buying goods online (especially financial products and services). This process causes problems for both individuals and businesses. For individuals, it can take many hours or even days to become verified, by which time you may not need the product or service anymore or have found another quicker alternative. Likewise, for businesses to check the identity of all customers in such detail is very time consuming, costly and harms conversion rates.   Verify Once has been built to solve these issues. We know it can be frustrating to keep verifying your identity with each new company you wish to buy products from or whose services you wish to use. Especially when this process can take many hours or even days, leaving you without the product or service you need - perhaps desperately. The reason why we created Verify Once was to reduce the time and need to go through the verification process with multiple companies online and keep providing the same documentation again and again. This is why Verify Once does exactly as its name indicates. All you have to do is verify once, and you will never have to verify again in the Dagcoin ecosystem. But what do you need to do to verify yourself once and for all, and how long does it take? Getting verified with Verify Once is a quick and easy process that takes just a couple of minutes. All you have to do is enter your personal details, and upload a copy of a valid identity document as well as proof of address. Hit submit and you will receive an answer in just 60 seconds. Once your documents have been verified, they will be connected to the email address you registered on the Verify Once platform. To ensure that you and you alone have access, your account will be password protected. Meaning that only you have access to your verification data, all approved accounts with different companies/websites, and the possibility to apply for verified accounts with new businesses whose products you wish to buy or whose services you wish to use. Verify once - and never go through verification again in the Dagcoin ecosystem with any merchant that accepts VerifyOnce. But it isn't just individuals that are at risk. Ecommerce, online gaming, and even social media companies are at high risk. Anyone with an e-commerce shop will be all too aware of chargebacks and fraudulently used card details. The new wave of Know Your Customer (KYC) and Anti Money Laundering (AML) laws are therefore widely welcomed. However, understanding and meeting these legislations can be difficult. Some larger companies and even smaller ones have taken specialist legal, AML or fraud staff on board in an effort to meet these new laws. But staff are often not just needed to set up and update these processes, but also to monitor and verify customer applications and accounts on a daily basis. This can lead to all kinds of outcomes, businesses that can verify customers quickly and efficiently, while at the same time greatly reducing fraud, can grow significantly. While companies with a slow, inefficient or weak process can see far lower customer conversion rates, and increased cases of fraud, criminals see them as a weak link in the industry. Verify Once processes and verifies customers, so you don't have to. Saving you both time and money. At the same time meeting, all necessary Know Your Customer regulations. This is done by using state of the art technology which is fast, secure, automated, and integrated with artificial intelligence. Meaning that as criminals adapt and improve, so will the system. Conclusion Fraud costs both individuals and businesses around the world billions each and every year. This is why governments around the world have introduced various Know Your Customer and Anti Money Laundering Laws. This means as individuals you are often asked to confirm your identity by providing a copy of your ID, driving licence or passport when buying products or applying for services online. Businesses ask for this information not just to meet these regulations, but to keep you safe and prevent revenue losses to fraud. However, for individuals, the verification process can be time-consuming and repetitive (having to submit the same information again and again to different companies). And, for businesses, it is costly in terms of hiring the staff to check through your data and hiring experts to set up these processes. Verify Once gives you the chance to verify just once and then buy any products or apply for any service without needing to verify again in the Dagcoin ecosystem (with any Verify Once partner) and for businesses the safety and security of a system that meets KYC regulations, while at the same time cutting costs dramatically. Visit https://verifyonce.com to learn more.
#Dagblog

29 June, 2022
Most popular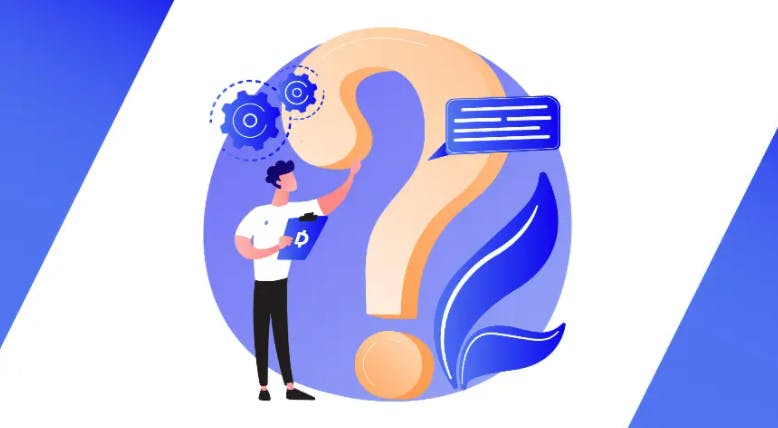 Your Burning Dagcoin Questions Answered
The truth is, a lot of what we do here in Dagcoin may be slightly unclear to some of you. Therefore, we've put together some of the most frequently asked questions about Dagcoin in one article in order to provide some clarity.
28 July, 2021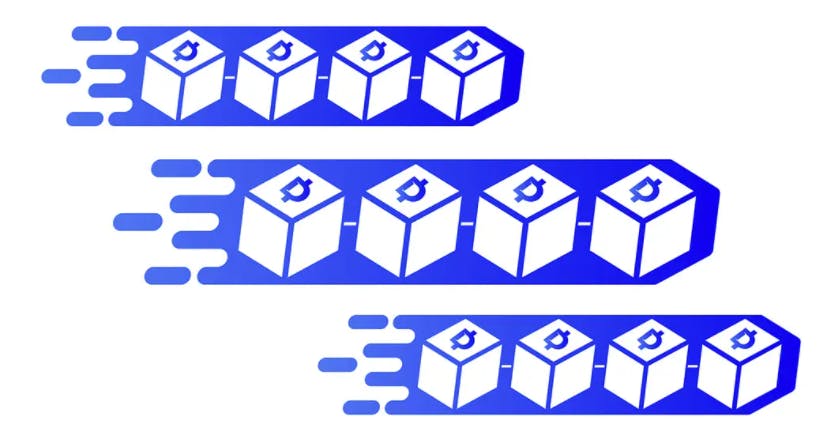 Dagcoin – Overcoming The Blockchain Speed Problems
Just over ten years ago. If you wanted to send money to someone on the other side of the world, you would have sent it via a traditional bank transfer. For those of you that made such transactions, you will remember all too well how they took five business days or more to be received. And to top it off, you were hit by a transaction fee of around 5%, which could become very costly if you were sending a lot of money.
07 April, 2021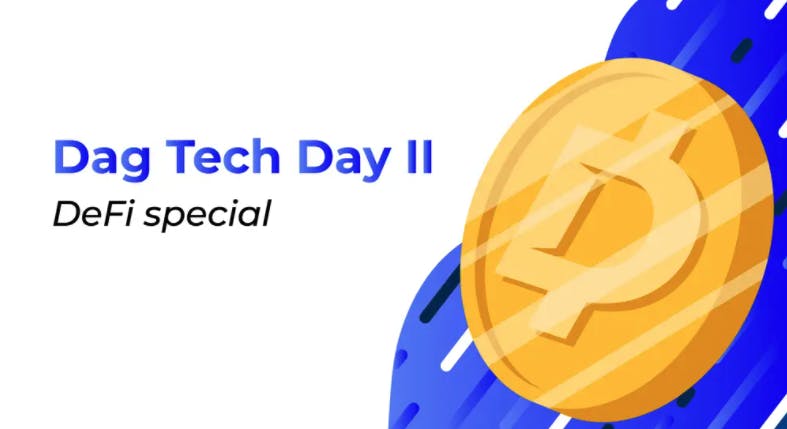 Dag Tech Day II: the things you need to know about DeFi
The second Dag Tech Day was a DeFi special, taking a closer look at the pros and cons of one of the fastest-growing sectors in the crypto industry: decentralised finance. Often referred to as the future of finance, DeFi is seen as a shift from traditional centralised financial systems to peer-to-peer finance enabled by decentralised technologies built on decentralised solutions. 
21 April, 2021
Categories:
#dagblog
#cryptonews
#all