As we write this today, Dagcoin now has around 450,000 users, and that number is continuing to grow every day. Around 1 year ago, we had just 150,000 users – times change very quickly!
Because the currency has so many new users and many more joining by the day. We thought the time was right to produce a definitive guide to help new Dagcoin users get started and show you all some of the possible things you can do with your dags.
How to Buy Dags
Buying Dagcoin couldn't be more straightforward. All you have to do is visit SwipeX and sign up for a free account. To protect you from identity theft all users need to go through a quick verification process. So please have a copy of your ID card or Passport and a proof of address document such as a utility bill ready to send.
Once you have set up your account we recommend setting up two-way authentication to make your account is extra secure. This works in a very similar way to most banks and Facebook, not just requiring a username and password, but also confirmation from your phone in order to gain access. It really is better to be safe than sorry.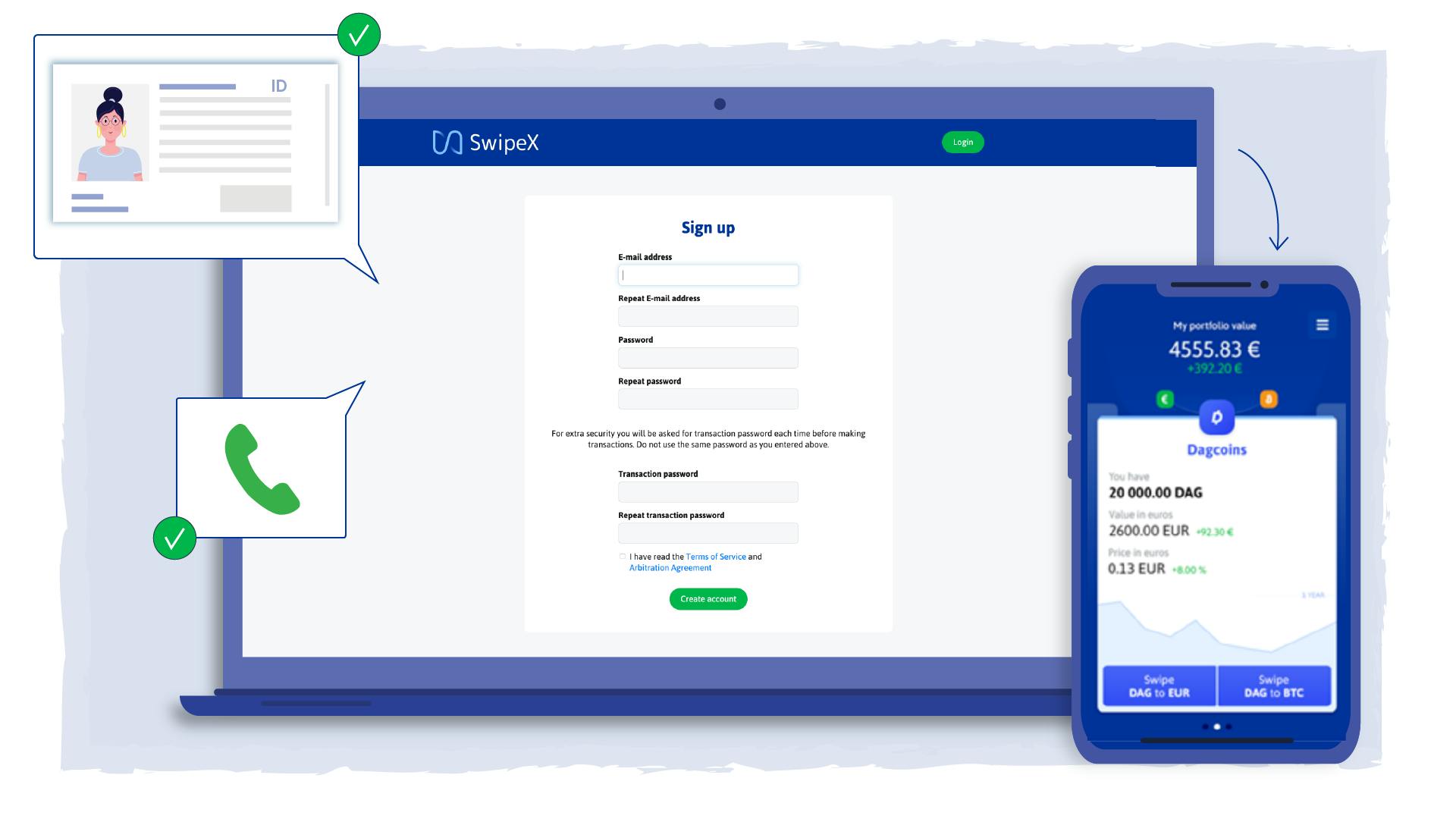 Now that you have an account on SwipeX all you have to do is buy some dags, that is unless you were lucky enough to receive a Dagcoin Gift Card. In which case, all you have to do is redeem it.
Get your Dagcoin Wallet
 Now that you have dagcoins, you need somewhere to keep them. Just like how you keep regular money in a wallet, you also need a wallet to store your dags. For that reason, you will need to click here to download your free Dagcoin wallet. It doesn't matter if you use Android or iOS, PC or Mac, there is a version of the wallet for you. If you use Linux, don't worry, there is a version of the wallet for you too. There is even the possibility to set up an online wallet, which you can access from any internet-enabled device.
Now that you either have the DagWallet app or online WebWallet you don't just have somewhere to store your dags, but the possibility to send and receive them too. All you have to do now is send your dags to your wallet and you are ready to go.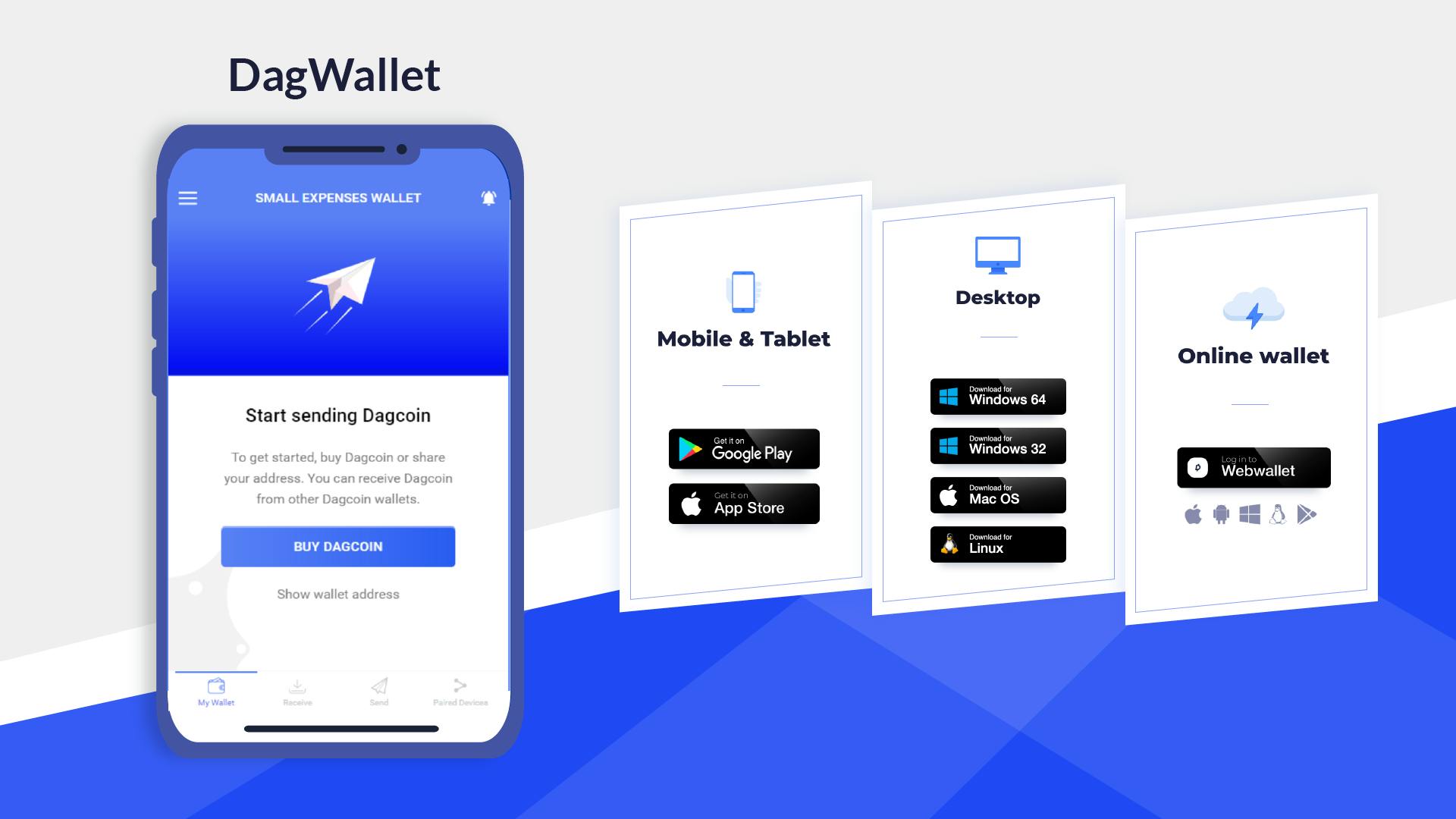 What Can I Do With My Dags?
Now that you have your wallet and dags, the big question now is what are you going to do with them? To help you decide how to use your dags, here is a short list with some of the most popular choices:
All the options above are just the tip of the iceberg of what it is possible to do with your dags. A quick scroll through our blog will show you a whole stream of different options, along with many that are in development and are due for release in the near future, like Dagtelecom. Watch this space!
Conclusion
Buying dagcoins and getting started couldn't be easier. All you have to do is create an account with SwipeX and buy your dagcoins. Once you have your dags you will need somewhere to store them. Simply download the Dagwallet app to your phone, tablet or computer and you are ready to go. 
The question now is what are you going to do with your dags? You could invest them into Dagcoin Grow, and in 12, 24 or 36 months see a fixed return on your investment. You could also go to the merchant finder and search for businesses in your local area or beyond where you would like to spend your dags. In turn, you could also go to the Dagmarket and see what second hand or unwanted items you might want to buy.
There are many other things that you can do with your dagcoins that we did not have time to mention here, and many more that are in the final stages of development such as Dagtelecom, Dagcoin Games, and the online content portal Dagitally.
Whether you are looking to send money cheaply and quickly around the world, take your business to the next level, or a viable alternative to cash and fiat currencies, the Dagcoin ecosystem is the place for you.
Join a growing community of 500,000 users.